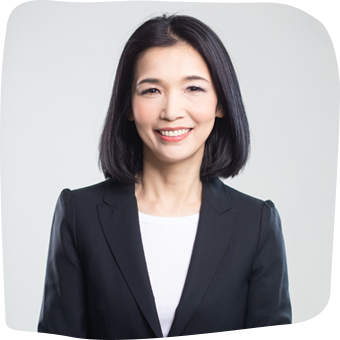 Greetings
Welcome to Tokyo West International School. It is with great honor that I welcome you to one of the most dynamic, exciting international schools in Japan.
We, Tokyo West International School, are a boutique school located in Hachioji, Tokyo. We believe our students grow locally within the vast and sumptuous surroundings of nature and soar globally with a balanced education they will have obtained at Tokyo West International School. Our teachers and staff at Tokyo West International School hold our core values front and center all times. We are deeply committed to creating a physically and psychologically safe environment where each student can challenge themselves to succeed, fail, learn, and grow.
In this century, the education that will serve our students well in their lives is quite different from that of their parent's generation. Our students will live and work symbiotically with AI, as just one example. The issues and challenges the next generation faces are, in some respects, more complicated than what we have seen before at the same time in other respects resemble challenges previous generations have faced in times of significant change.
For these reasons, we strive to provide education that includes both new ways of thinking and learning and as well as the core fundamental experiences and skills that will guide our students to succeed in their future. Our hands-on education inspires students to learn by doing.
Specifically, we offer these five unique programs to our students:
The Young Americans Musical Theater Program
Bilingual Education Program
Singapore Math Program
Travel and Learn Program
Organic Garden Program
Through these programs and the daily general education we offer, students experience multi-faceted learning that engages their intellectual, emotional, and physical aspects of themselves.
Our talented and dedicated faculty brings these experiences to life for our students. I could not be prouder of our diverse and dedicated faculty and staff member on board. They practice what student-centered means every day and motivate our students to learn by caring. Our teachers are students' mentors, students' guides, and sometimes facilitators. They empower students to appreciate the sharing of different cultures and values.
Tokyo West International School is ever-evolving, symbolized by our revised motto and vision. There is still much room to grow, and such growth should be built on a solid foundation of trust among all members of our community, including students, parents, teachers, and staff. We welcome you to join our community and become a part of the educational journey of your child at Tokyo West International School.
To this end, I wish to invite you to visit our campus and facilities to discover our philosophy in action, how we are fostering our students to grow locally and soar globally. I am looking forward to meeting you in person on campus grounds to begin our successful partnership in your child's future education, growth, and development.
Respectfully,
Yukiko Kawasaki Kristofferson
Headmistress
*Read more about Yukiko Kawasaki…
https://savvytokyo.com/youth-diversity-and-hard-work-with-yukiko-kawasaki-from-tokyo-west-international-school/

GROW LOCAL, SOAR GLOBAL
TWIS nurtures our students' growth and passions through locally relevant, hands-on education that crosses cultural, digital, and analog boundaries. TWIS students develop a strong sense of self and curiosity to soar to greater heights and possibilities as global citizens.

We inspire our students to craft their unique journey of lifelong learning and fulfillment across borders and generations.

We provide outstanding education and multi-cultural community for our students to nurture their growth and passions as they begin to navigate the 21st century.

Strategic Priorities
To be the preferred International School in the West Tokyo region that provides a balanced and challenging academic program to all of our students.
To be competitive in the local and national educational system by highing a highly motivated, globally diverse and qualified faculty team that collaborate and communicate in a constructive and professional environment.
To be recognized as the preferred International school within the West Tokyo region for Japanese families seeking and International Education for their children and for all International families within the local community
To provide a financially sound and competitive quality of learning to all of our students.
​

IB PYP Candidate School
We are pleased to inform you that as of January 23rd 2020, Tokyo West International School has been an official IB PYP candidate school.
What does it mean to be an IB PYP candidate school? It means that ​Tokyo West International School is pursuing authorization as an IB World School.
IB World Schools share a common philosophy – a commitment to high-quality, challenging international education that we believe is important for all our students.
Our mission at TWIS is ​to provide a challenging, holistic international education, that is innovative and evolving to children of all nationalities living in West Tokyo. ​
The educational program that TWIS provides focuses on a holistic education which means that the school is concerned with the development of every child's intellectual, emotional, physical and social well-being.
TWIS' mission is aligned with that of the IB which aims inquiring, knowledgeable and caring young people who help to create a better and more ​to develop all students into peaceful world through intercultural understanding and respect.
Therefore, the IB program encourages students to become lifelong learners who understand that other people, with differences in ideas and perspectives can also be righ​t.
A mindset and awareness that we aim for all of our students at TWIS to acquire as part of an International School.
Milestone
Timeline
Application of Interest Submission
Completed (June 2019)
Primary Years Programme (PYP): Head of School/
Coordinator attends the mandatory category 1 workshop
Completed (September 2019)
Application for Candidacy Submission
Completed (January 2020)
PYP In-School Workshop Category 1
March/April 2020
Implement IB PYP (Candidacy Status)
April 2020 – March 2021
Consultation Visit
November 2020 (tentative)
Application for Authorization Submission
September 2021 (tentative)
Verification Visit
June 2022 (tentative)
AdvancED Accredited School
We believe that drawing from each student's interests and nourishing his or her desire to explore, is what makes learning most effective. Our approach focuses on stimulating our students' natural curiosity and making learning relevant for them with a strong commitment towards further improvement.
Since 2013 TWIS has been accredited by AdvancED, the largest of the five American college and university accreditation organizations.
We are committed to delivering our students a variety of educational programs to meet a wide range of aspirations and broaden their future perspectives while supporting their applications to high schools.
AdvancED
AdvancED is the largest accreditation agency and international school community of educators in the world: https://www.advanc-ed.org/about-us

Tokyo West is a great place to study. Our fully equipped Hachioji campus was completed in 2015. It has been built according to the most advanced safety standards. From the windows of our bright classrooms, the students can enjoy the changing of the seasons and the view of the surrounding greenery.
We operate a school bus in the Tama area. There is also a school nurse, so you can feel safe.
Gallery1
Gallery2

By Car
Please follow route 169 (Shin-takiyama-kaido) towards west; you will see Tokyo West International School's campus on your left. The school's car park is just before the school (past the Chinese restaurant)

By Train
<From JR Hachioji Station>
From Hachioji station, catch Nishi Tokyo bus [ひ01] [ひ03] [ひ06] [ひ07] [ひ08] for Tobuki (via Mt. Hiyodori tunnel) and get off at Michi-no-eki Hachioji Takiyama Entrance (12 minutes).
The bus departs from stop no.12 outside the station's North exit.
Access by city bus from JR Hachioji Station(JR八王子駅から市バスを利用する場合)PDF
<From JR Hachioji Station>
Access by city bus from Keio Hachioji Station(京王八王子駅から市バスを利用する場合)PDF
Map
185 Umetsubo-machi, Hachioji city, Tokyo, Japan 192-0013
School Bus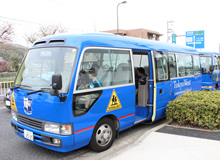 10 minutes from Hachioji Station, 30 minutes from Tachikawa Station, 40 minutes from Tamagawa Josui Station, 20 minutes from Akishima Station, 40 minutes from Tama Center Station, 60 minutes from Machida station by school bus.
Please arrive at your bus stop at least 10 minutes before arrival and departure times.