Many high school students spend their time pondering questions like, "I'm uncertain about my preferences or future goals," or "I am unsure which university to attend." Conversely, students with clear interests or talents often feel frustrated due to lack of time to dedicate to their passions.
During the invaluable high school years, we aim to guide our students in discovering their interests, immersing themselves in their chosen pursuits, gaining hands-on experience, nurturing independent learning, and honing their skills for global success.
At Tokyo West High School, we emphasize English language education while ensuring students can earn a Japanese high school diploma. Our support for students revolves around three key areas 1) Identifying their passions, 2) Mastering their passions, and 3) Preparing for higher education.
Our uniqueness:
Our experienced native English teachers are committed to helping students master the English and global communication skills necessary for future success.(*)
Our Career Design Center offers comprehensive programs to assist students in discovering their interests and strengths.
To pursue their interests and capitalize on their strengths, the Career Design Center is dedicated to helping students explore the university selection process and excel in entrance exams.
Our "World-standard English education × Career education that ignites your curiosity" reflects our commitment to pairing students with mentors from diverse fields who work closely with each student. This approach enables students to uncover their unique strengths, realize their fullest potential, positively impact various fields, and soar on the world stage.
(*) A Japanese high school graduation diploma will be obtained from online high school (Chuo Kokusai High School), and subjects other than English will be studied online.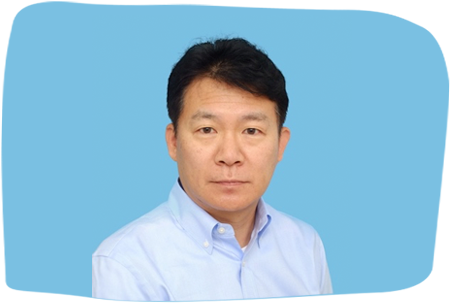 "Ignite Curiosity, Transform Your Future – A New Era of International High School"
Our aspiration is crystal clear: we aim to ignite the flame of curiosity in our students, fostering individuals who will be able to transform the future. This unwavering vision has driven us to establish a unique high school division within our international school.
Our students are inherently inquisitive, channeling their passions and immersing themselves in the world of inquiry and experiential learning. Yet, as they approach high school and university admissions, they encounter the formidable hurdle of entrance examinations. The demands of exam preparation tend to eclipse the space and time available for the pursuit of their passions. Faced with this stark reality, we embarked on a quest for a unique international high school.
At Tokyo West International high school, we specialize in delivering world-class English education. In our increasingly interconnected world, mastering English and honing international communication skills serve as the linchpin to broadening one's horizon. It opens doors to studying abroad at overseas universities or advancing in an English-language learning environment.
Furthermore, we are committed to enhancing career education, a catalyst for stoking curiosity, guiding students towards the discovery and mastery of their passions, and cultivating the competencies and skills required for navigating the complex waters of our ever-evolving society. Our diverse internship programs and tools are meticulously tailored to assist each student in unearthing their unique strengths.
Moreover, our high school seamlessly integrates with a Japanese online high school, allowing students to secure their Japanese high school graduation qualifications. This dual-school system affords our students the opportunity of dedicating ample time to unearth and refine their passions, while customizing their curriculum to align with their specific educational aspirations and career pathways.
Every one of us has experienced pivotal moments and encounters that have indelibly shaped our values and perspectives. Our ambition is for Tokyo West to be the very crucible of such transformative moments, catalyzing paradigm shifts in the lives of our students.
The journey towards becoming the kind of adult who can transform the future starts here.
Sockchong Han
High School Principal
Profile
Sockchong Han was born in 1964 in Tokyo and holds Master Degree in Agricultural and Life Science Master from The University of Tokyo.
He has worked in Procter &Gamble (P&G), one of the world's biggest global consumer goods companies, for 26 years as a Research and Development Manager, and has worked on the new product development for almost every brands.
As a manager, he led the new product development which has no "right" answers, and in parallel, in charge of the new hire recruitment as a member of recruiting team by joining the student seminars where hundreds of students attend every year.
On top, he co-developed the programs with outside expert partners (such as inclusion workshop) to create a highly motivated organization / create a global team to fully leverage its diversity to improve the business results. With this effort, global team fully unleashed their potentials and he successfully led the various global initiative programs.
He has spent 4 years in Beijing, China as the last P&G assignment, and had an opportunity to learn the global education program / IB (International Baccalaureate) program through the international school where two daughters have joined.
He established WINGS EDUCATION, Co. Ltd. in 2016, and then joined the Tokyo West International School management, where he also led the career guidance department.

Qualifications
First Year Students
Those who have completed, or are expected to complete, 9 years or more of formal education in Japanese/foreign schools.
Transfer Students
Those who currently enroll in high schools.
Number of s tudents to be admitted
10 students
S-Class:5 students
A-Class:5 students
Selection Criteria
English Proficiency
S class:Students with sufficient English proficiency to take classes in English (Students whose native language is English, returnee, international school junior high school graduates, or students with equivalent English proficiency).
A class:Students with junior high school graduate or high school entry level English proficiency.
Screening
By Application documents

Application documents

Application form
Official Transcripts from junior high schools/middle schools
Health Check Sheet
Proof of English Proficiency
Essay in English(Reasons for wishing to study at Tokyo West & future career aspiration)

S-Class: Approximately 200 words in length
A-Class: Approximately 100 words in length

Interview
Interview will be conducted in English.
Application Fee
22,000 yen
Notice of Results
After the document screening and interview, results will be mailed to each applicant.
Application Form
Application Form for High School
Tuition
School Fees 2024-2025
-High School-