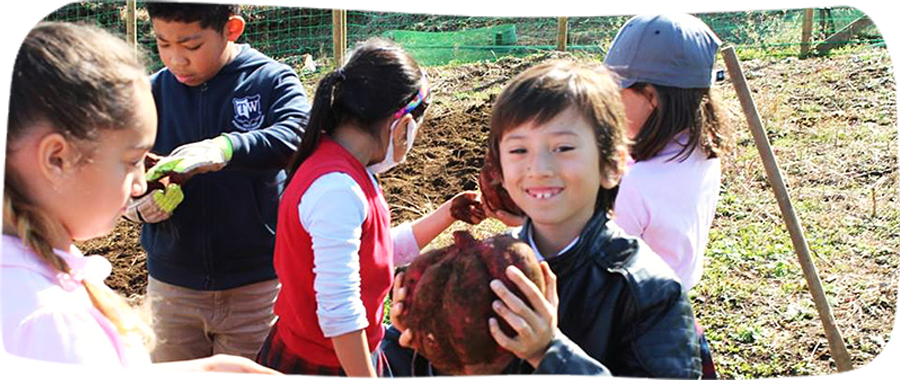 At present Tokyo West International school is aiming to bring back the IB program by 2022, and in doing so it is essential that we embody the spirit of IB curriculum by fully leveraging our school's strength and uniqueness. Therefore, this year we will be partaking in a community garden initiative. 
This year we will kick off our "Organic Garden Project" which will consist of an edible agricultural program. With this project we aim to combine education in agriculture and edible nature as part of a hands-on and inquiry based learning experience for our students.
Just imagine the ability for your child to be able to go out to a field, grow farm products by themselves, harvest the products, cook, eat and enjoy them! Being a  part of this project our students will learn elements in science, ecology and economics, as well as learn the relationship between living things. We hope this experience will motivate our students into the future to have a greater appreciation and understanding of the world around them.
As part of this garden project we aim to build and develop a strong partnership with a local agriculture venturing company who will work with the school to help in various areas such as soil improvement, selecting appropriate farming products and management of our farming goods and produce. This will also assist in integrating aspects of  multiple subjects into the learning experience for our students.
Currently, we are in the process of allocating an area in the school yard  for our garden and selecting farm products for each class (from kinder to middle school). In conjunction with this, our teachers will be developing learning plans in order to integrate our "hands-on" garden project with our current school curriculum and we aim to officially start the garden project for the new school year in April 2020.